UNE MISE À JOUR RAPIDE / A QUICK UPDATE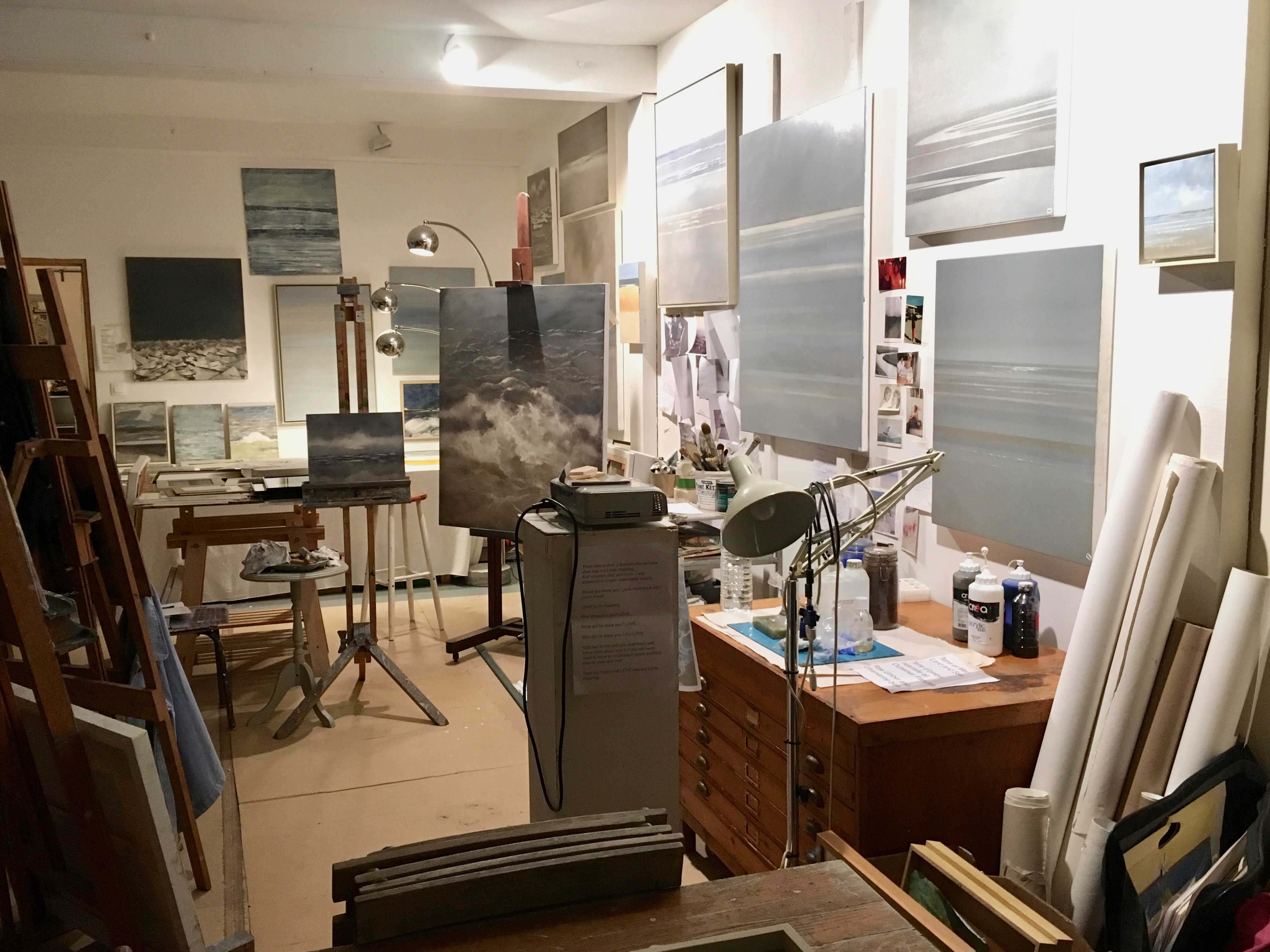 VENEZ ME RENDRE VISITE DANS MON ATELIER SUR RENDEZ-VOUS tel : 0670930600
401 Route du Crotoy 80860 Noyelles sur mer
Hello
Depuis mon dernier message vous invitant à mes « Portes Ouvertes » à Noyelles pendant le week-end, les choses ont encore changé et nous devons prendre des précautions supplémentaires en raison du virus.
Je peins dans mon atelier où vous pouvez désormais me rendre visite n'importe quel jour de la semaine mais je vous demande de m'appeler 0670930600 avant de venir pour convenir d'un rendez-vous. Ainsi je peux faire en sorte qu'il n'y ait pas trop des visiteurs en même temps.
Vous êtes les bienvenus pour voir mon travail, récupérer un tableau ou boire un thé avec moi dans le jardin.
Je suis désolée de devoir différer mon exposition au « Tearoom » pour l'instant.
Je vais continuer à mettre en ligne de nouvelles peintures. Si vous souhaitez en acheter une, je peux vous l'envoyer par voie postale, m'arranger pour la livraison ou la mettre de côté en attendant votre venue.
Merci pour votre compréhension.
J'espère vous revoir trés bientôt.
Prenez soin de vous.
Pippa
VISIT MY STUDIO BY APPOINTMENT ANYTIME Tel : 0670930600
401 Route du Crotoy 80860 Noyelles sur mer
Hello
Since my last communication inviting you to my Open Studio Weekends in Noyelles, things have changed yet again and we must take extra care because of the virus.
I am still in my studio in France and I would still like to invite you to visit me here but I must ask you to ring me 0670930600 to make an appointment before you come so that I can limit the number of visitors at a time. You are welcome to come anytime (not just at weekends) to look at my new work or to collect a painting and to take tea with me in the garden.
I am sorry to say that we are postponing my exhibition at "Le Tearoom" until further notice.
I will continue to post new paintings on my website. If there is something that you would like to buy, you can come to my studio to collect it; I can send it to you by post or arrange delivery or I am also happy to reserve it for you (without obligation) until you are able to come to look at it.
Thank you for your interest, understanding and support and I look forward to seeing you.
Best wishes and take care
Pippa